For the past decade, Port has covered the most compelling aspects of our culture.
Its covers have been graced by everyone from Daniel Day Lewis to Chimamanda Ngozi Adichie, Samuel L Jackson to Paul Thomas Anderson. Publishing exclusive features on luminaries in art, design, fashion, and literature, the award-winning magazine explores the world of ideas and style, and the people who shape it.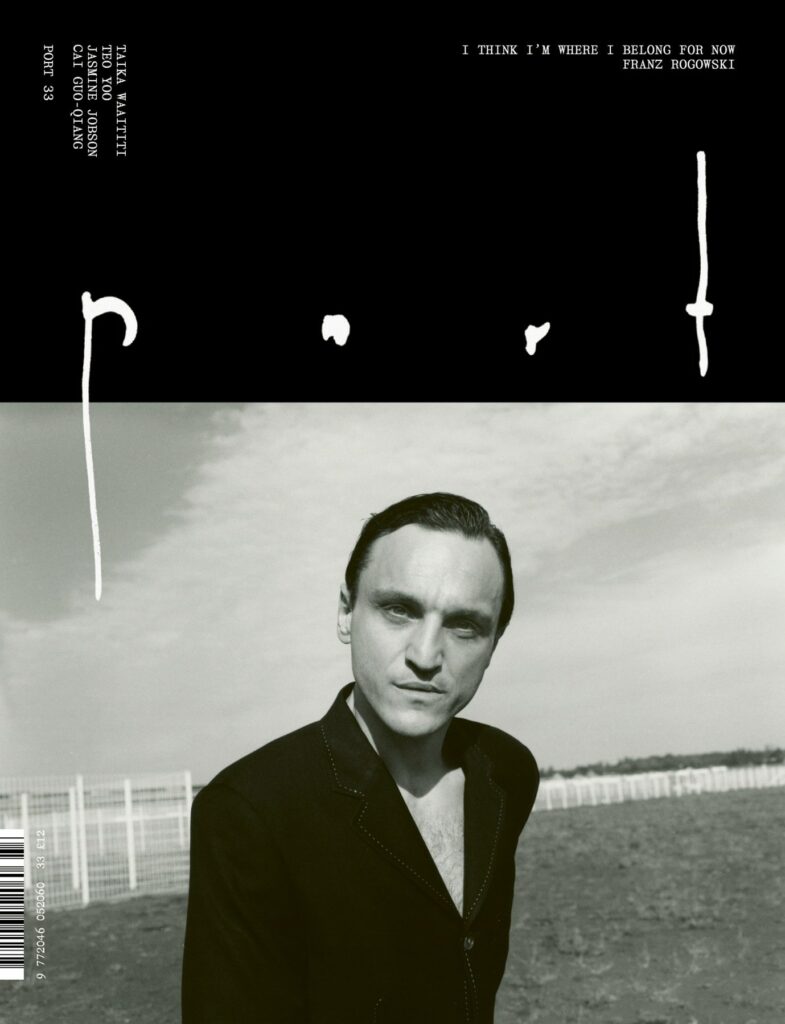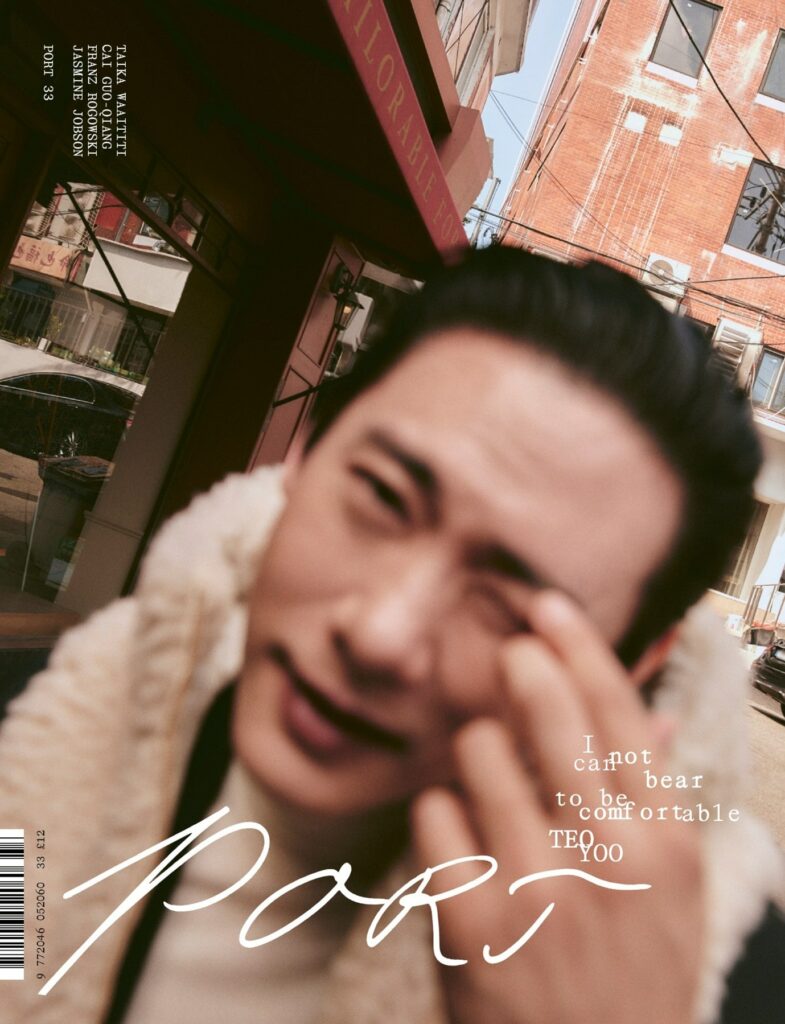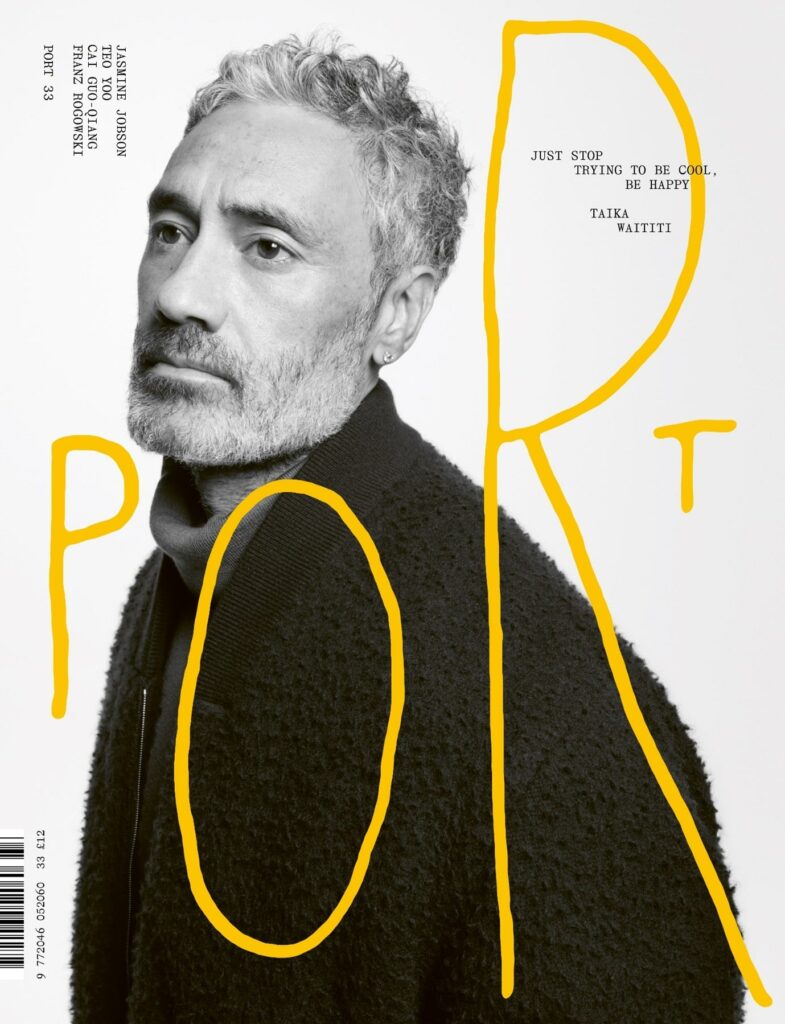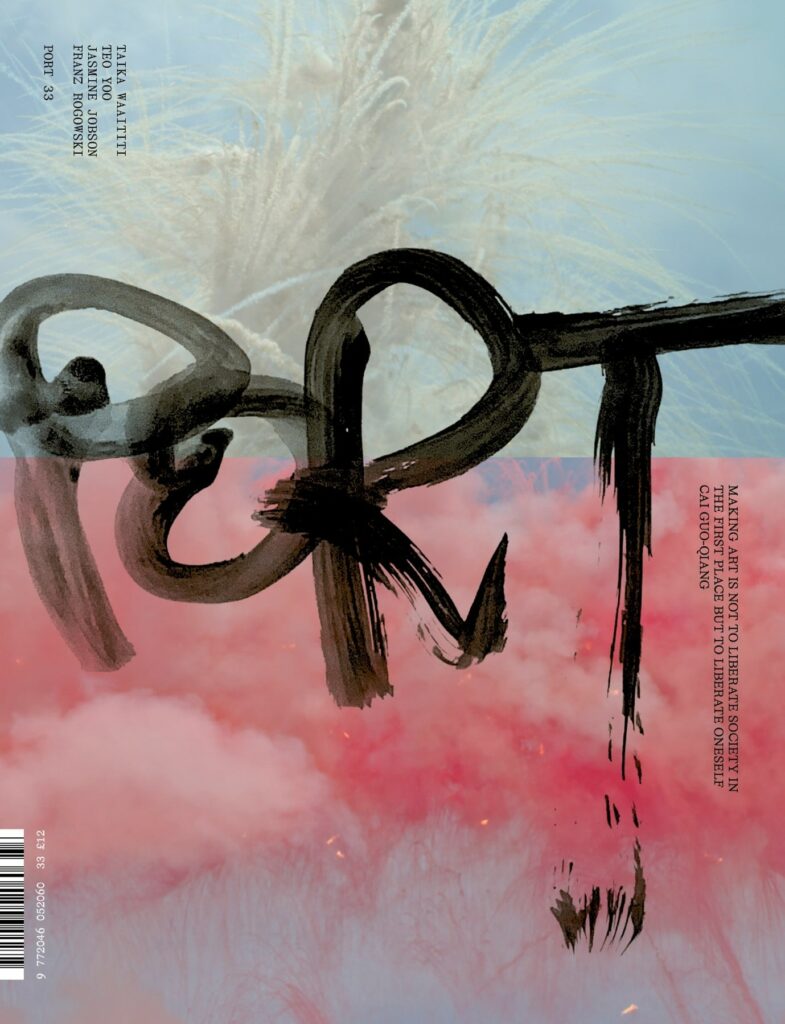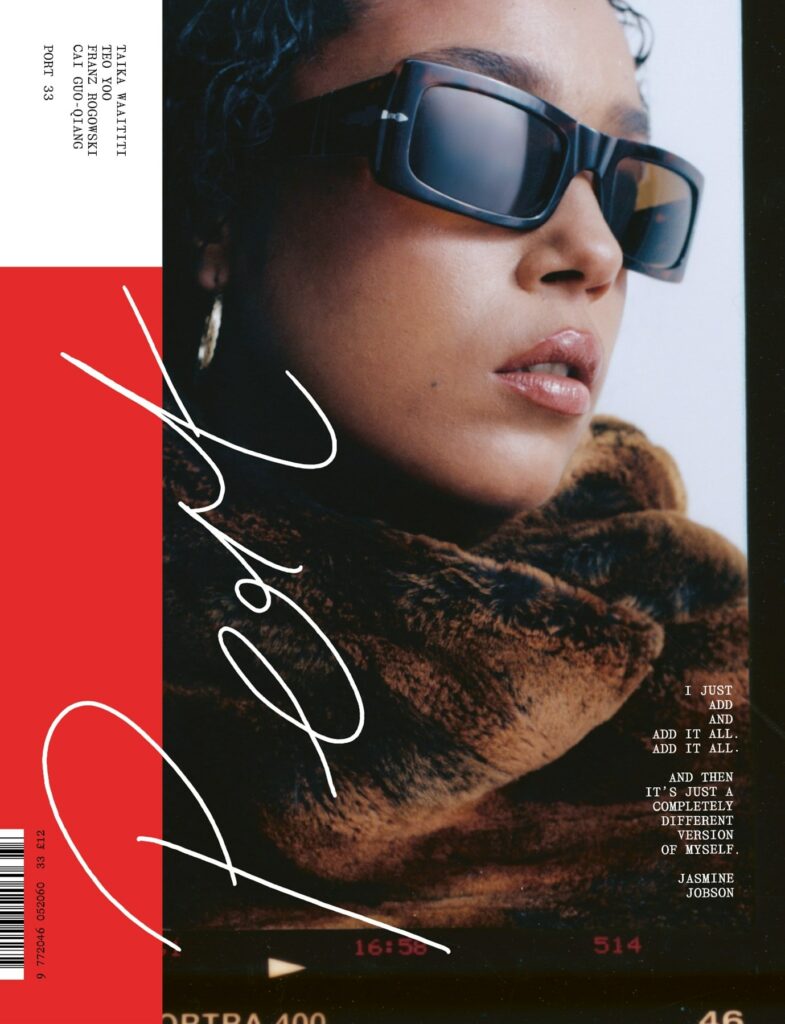 Issue 33
Introducing Port's Autumn/Winter issue, featuring Taika Waititi, Franz Rogowski, Jasmine Jobson, Teo Yoo and art by Cai Guo-Quiang, as well as writing by Annie Ernaux, Lauren Oyler, Elizabeth Goodspeed, Chris Ware and Zadie Smith.
This new issue comes with an ambitiuous redesign, with photographed stars hand-writing our title on their respective covers. Those stars are Passages star Franz Rogowski, interviewed over a Berlin breakfast by Lauren Oyler; Taika Waititi, talking about his unpredictable body of work with Jason Diamond; Jasmine Jobson, star of Top Boy and Surge; and Teo Yoo who, around the release of Past Lives, talks to Simran Hans about finally finding a place for himself, both at home and in his work. Our final cover is an art cover, part of a portfolio by Cai Guo-Quiang, alongside a reflection on his work by Thea Hawlin.
Alongside 1010, which explores reinvention both inside and out, we're delighted to include a new supplement – The Port Review of Design. Edited by Deyan Sudjic, it includes: a reflection on the Design Research Unit, a template for modern design consultancy responsible for, among many other things, British Rail; interviews with four young designers; a profile of the inimitable Industrial Facility; the design lineage of social media spirituality; and seating highlights from Molteni and Minotti, as well as a special series, Sit. We close the section remembering design thinker Reyner Banham and a moment from Yves Klein.
Portfolio collects reflections on the craft of fashion – Joshua Hendren talks to Santoni, Tom Bolger talks to Canali and Jo-Lawson Tancred reflects on two new collaborations from Dior and Fendi. Chris Ware reflects on his craft, graphic novels, alongside an original illustration, and chef Dan Cox, discusses Crocadon, the Green Michelin-starred restaurant and farm. Yussef Dayes discusses his new album, Black Classical Music, and Constance Debré talks about her novels to date.
We're proud to include a series of photos and interviews with Ukrainian male creatives, all still in the country, photographed by Ania Brudna. Elsewhere, Ethan Price writes on three American designers doing fashion sustainably, differently, and Deyan Sudjic visits Herzog & de Meuron in Basel.
In Commentary, our literary magazine-within-a-magazine, we've collected the openings of Zadie Smith's new novel, The Fraud, and Annie Ernaux's newly republished memoir Shame, translated by Tanya Leslie. These sit with a rich prose poem from Ben Lerner's first collection in over a decade, as well as an essay by Philippa Snow on feminine reinvention and an original story of eavesdropping by Rebecca Miller.
Last but not least, Gary Younge contributes Likes and Dislikes, picking up Susan Sontag's baton.
In this issue